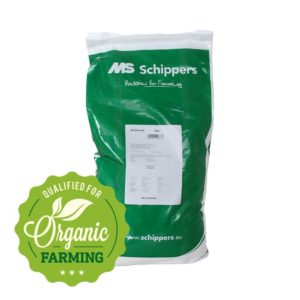 MS DryCare is an instant drying powder for the rapid absorption of moisture, a clean living environment and pleasant scent. MS DryCare may be used in organic production in accordance with Regulations (EC) No 834/2007 and (EC) No 889/2008.
Highly absorbent (200%)
Pleasant scent
Clean living environment
Improved animal health
Contributes to maximum animal comfort
Skin-friendly by neutral pH (no skin irritation)
MS DryCare is suitable for all animal types in the agricultural sector.
MS DryCare is an instant drying powder with highly moisture-absorbent properties (200%). MS DryCare contains a rich mixture of plant extracts, essential oils, and additional materials. Suitable for poultry, cattle, and pig farming
Extra Info:
Pigs:
Piglet/sow section: 50 gr/m², 3 x per week
Farrowing pen: daily, 75 gr/m² or as required